Flex license is still a confusing topic for may of us . Question like, How to compare with old license, Which license are included with NU, Which license to choose when selecting a 78XX phone model , what are the benefits of each license type etc..
Today blog is all about the Flex 3 license.
License Mapping
Comparing old and new license model.
The new Professional license is equivalent to old UWL standard and Enhanced Plus
New Enhanced License is equivalent to Old enhanced License
New Access License is equivalent to Old Essential and Basic.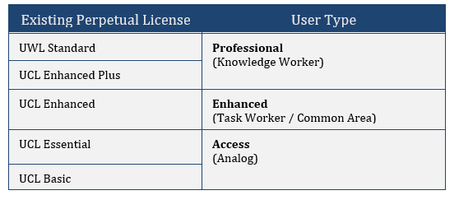 Named User tier
Devices support with each license type
If you have multiple devices and voicemail you need, A-Flex-3 Professional License
If you have only one device( 7841, Jabber, 88XX,79XX etc..), you need A-Flex-3 Enhanced License
If you have only device(Analogue, 7821,7811,3905 etc..), You needA-Flex-3 Access License
Enterprise Agreement(EA)
If the number of users are more than 250, EA will be the best choice.
Benefits of EA
•20% Growth Allowance
The best entitlements in the industry – for every Knowledge Worker, receive:
•50% Enhanced licenses
•20% Access licenses
•100% Cloud Registered Video Devices
•20% Premises Registered Devices
•Pro Pack
•Meetings Suite*
*with EA Meetings or EA Calling + Meetings
Additional add-ons can be purchased:
•Teams Messaging
•Voice Mail/Unity Connection
•Enhanced or Access Licenses